NIKOLAY MOUSTAKOV: director, writer and creator
After studying in fine arts and illustration, Nikolay graduated from the National Theatre and Film Academy in Sofia, Bulgaria in 1996 with an MA in Directing for animation. His graduation film ODYSSEUS AND THE SACRED BULL was screened in a student selection in Annecy. His short film
FLIGHT
participated in many international festivals where it was selected in the final competition, including: Anima Mundi (Rio de Janeiro), Cork, Espinho and Barcelona Independent Film Festval.
Since 1997 Nikolay has worked in London on a wide variety of animation projects as director, storyboard artist and designer, to creating programme idents for the BBC and C4. Last year Nikolay directed children's series
SERGEANT STRIPES
for the BBC that has been sold worldwide.
Together with producer and co-creator Liz Rosenthal, Nikolay set up Earthly Delights Films in 2002. They have been developing a slate of animation and live action projects.
MARSIPAN
is their first online project. MARISPAN's first short film premiered in competition at the Edinburgh International Film Festival in August 2006.
LIZ ROSENTHAL: producer, writer and creator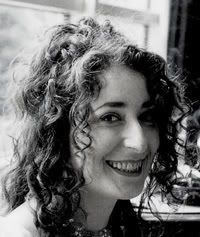 Liz is founder of Earthly Delights Films, a production company that develops independent media projects. She is one of the producers of feature film
The Trouble With Men and Women
that was released in the US last summer through The Independent Film Channel.
Marsipan
is her first online animation project.
She was the Programme Director of Digimart's
Global Digital Distribution Summit
, in Montréal in 2005 and 2006, an event that brought together for the first time ever leading filmmakers, innovators and digital pioneers from around the world, who are building new distribution models.
She has also programmed and organised events on new film business models for Skillset, Berlin Talent Campus, London, Edinburgh and Rotterdam Film Festivals.
An early advocate of digital filmmaking, distribution and new film business models, she is frequently invited to speak at international conferences, film festivals and film training events. She has lectured at The Media Business School in Ronda, EAVE, Screen International Conferences, BAFTA, The National Film and Television School, The ICA and The National Film Theatre in London, and is a regular speaker at conferences and international film festivals.
Liz formerly set up and ran the UK office for
Next Wave Films
(a Santa Monica based company of the Independent Film Channel US) from 1998 to 2002. Next Wave Films was a pioneer in the production, finance and sales of ultra low budget features and digital filmmaking. The company helped exceptionally talented filmmakers, from the US and abroad, launch their careers. Their award winning films include Christopher Nolan's Following (Winner: Tiger Award, Rotterdam '99, Silver Hitchcock, Dinard '99), Joe Carnahan's Blood, Guts, Bullets & Octane, Kate Davis' Southern Comfort (Grand Jury Prize, Sundance '01), David and Laurie Shapiro's Keep The River On Your Right: A Modern Cannibal Tale (Special Jury Award, Amsterdam '00), Amir Bar-Lev's Fighter (Best Documentary, Karlovy Vary '00), Josh Aronson's Sound and Fury (Grand Jury Prize, Sundance '00, Academy Award nomination '01).
NATHANIEL TAPLEY: writer and voices of professor Colander, Mission Control Room Staff and writer of Marsipan newsletter
BRIAN KELLY: sound designer
TOM RUSSELL: music
LYNNE PRITCHARD: flash animator, modelmaker
TONY CLARK: modelmaker
NILS KLOTH: effects animator
ANDY BISHOP: space CGI
JAMES INNES: modelmaker
RAW NERVE: web design